Fast-Track Your Career Goals
What Do AP Students Get From This Course?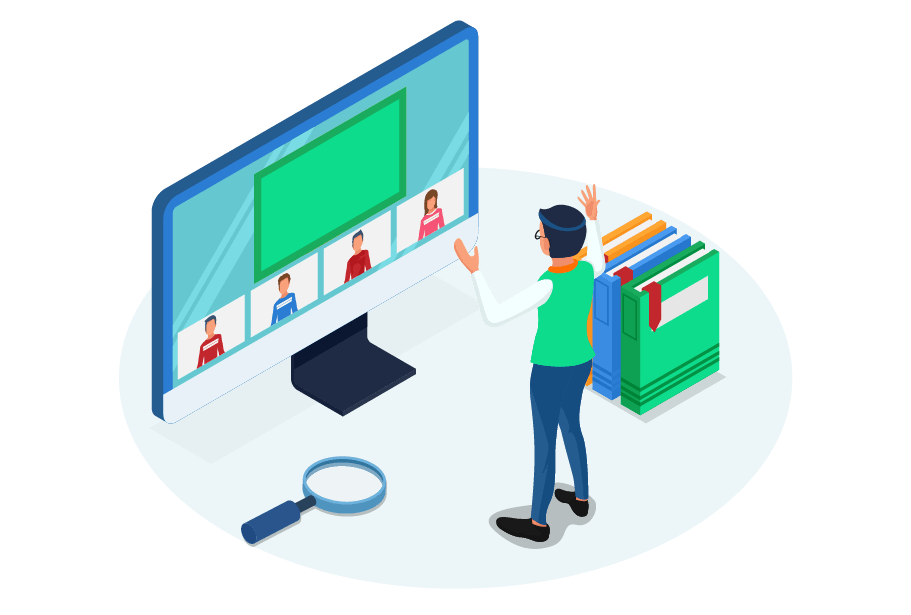 Highly qualified AP-specific tutors delivering all-round support
Small group training (SGT) to focus individually on every student
Better grades assurance with critical testing & review methodology
Full AP syllabus completion with weekly classes for concept training
Pre AP foundation sessions for an exceptionally strong groundwork
In-person & online AP tutoring support with placement test success
Problem-based learning with unit-based tests & past paper discussion
Extensive practice with topic-wise AP worksheets & mock exam series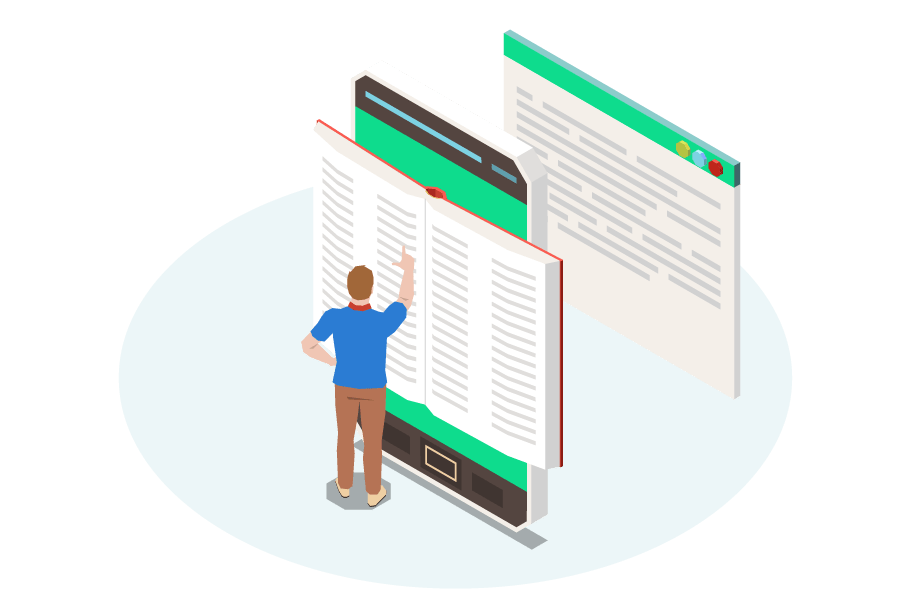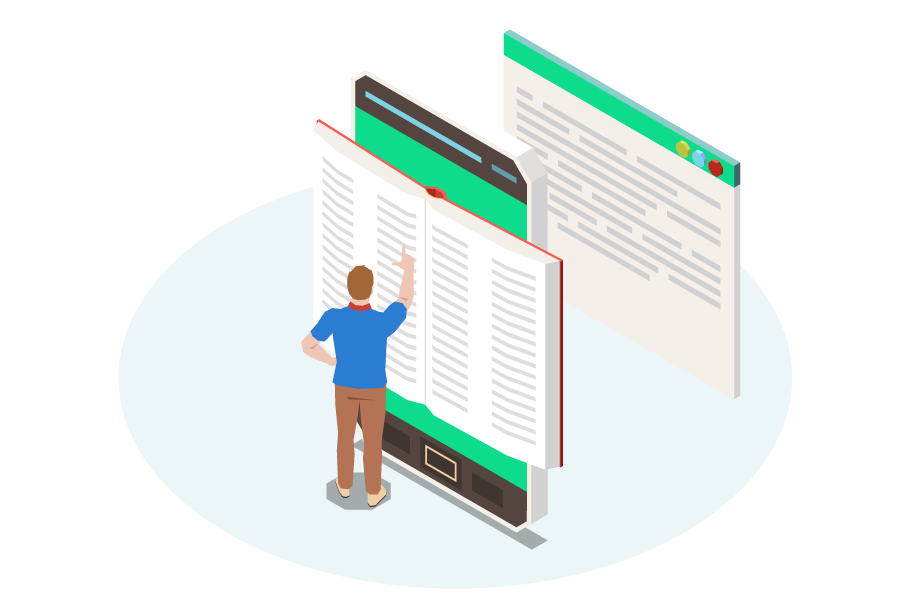 Maximize

At Your Own Pace
Boost Your College-Credits With Best-Suited
 AP Courses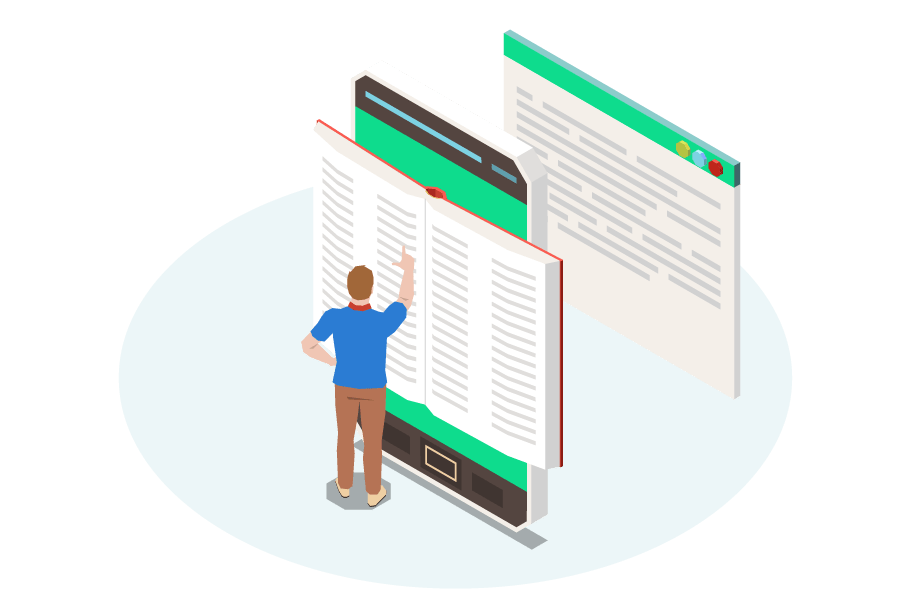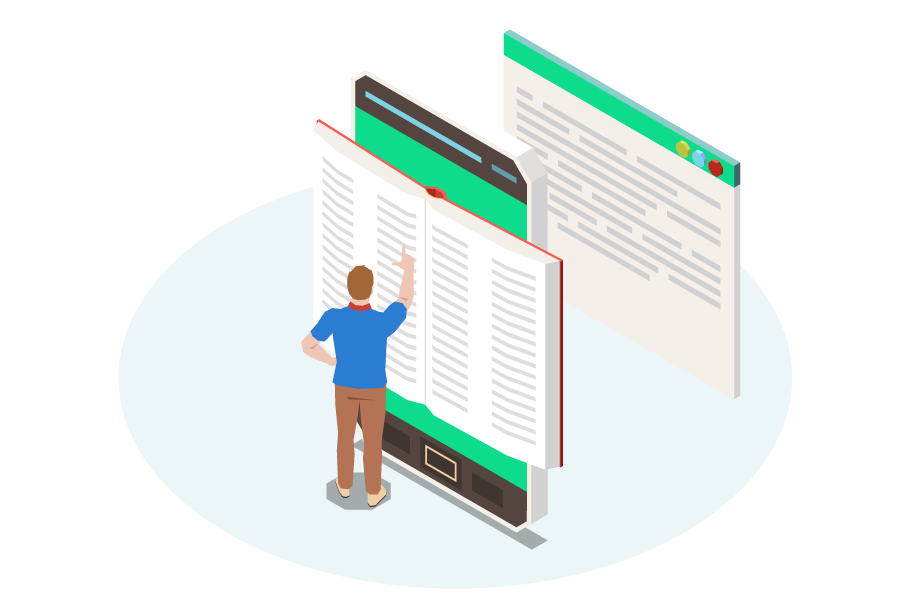 AP Annual Learning Program
A 9-month duration program from August to May offering comprehensive support alongside the schooling year. With 70+ hours of extensive training in the chosen subjects, we offer group / one-on-one learning opportunities in weekly sessions conducted In-Person & Online
Key Highlights/ Learn More About The Course
1. Full AP syllabus coverage under expert's guidance
2. Structured weekly classes in sync with the school's academic year
3. Extensive use of in-house customized resources
4. Critical evaluation with mock exams series
5. Progress based on review & feedback
6. Best suited for students learning APs in school
Personalized Bespoke Tutoring For APs
An all year long AP powered course primarily structured around distinct learning goals. The coursework is specially planned for students willing to learn & grasp at their own speed & is commenced with a student's diagnostic test to analyze their current strengths & preconditions moving ahead.
Key Highlights/ Learn More About The Course
1. All-round year support for advanced placements
2. Customized subject lessons & schedules
3. Individual attention & learning at the student's pace
4. Progress based on review & feedback
5. Extensive use of in-house customized resources
6. Evaluation with regular unit tests & mock exams
Our Most Popular Subjects
AP Calculus AB
AP Calculus BC
AP Statistics
AP Physics 1 & 2: Algebra-Based
AP Physics C: Electricity & Magnetism
AP Physics C: Mechanics
AP Chemistry
AP Biology
AP Computer Science A
AP Computer Science Principles, AP Environmental Science
AP Macroeconomics
AP Microeconomics
Learn With The Best AP Tutors
How Ignite Supports Its AP Students to Shine?
Showcase Your Confidence At College-Level With Top AP Scores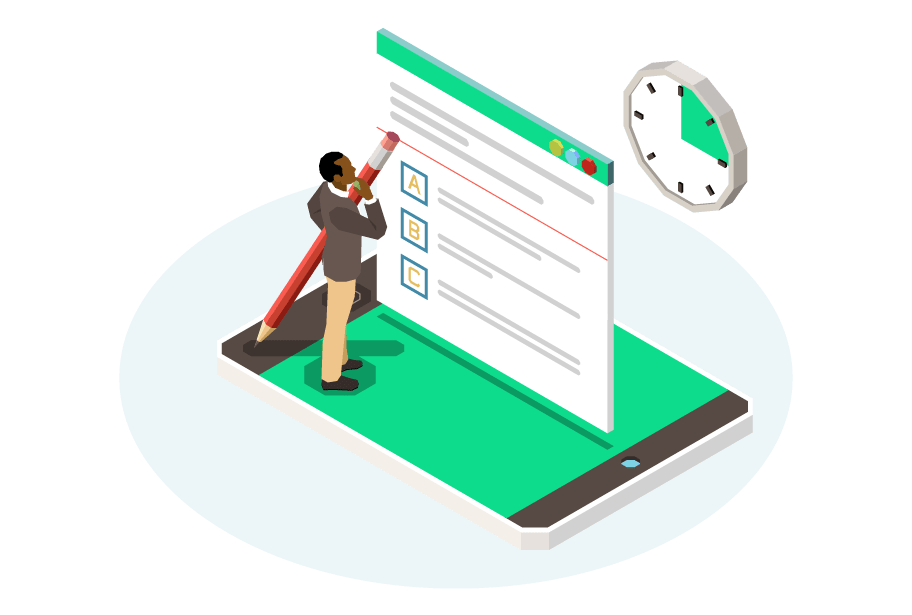 Advanced Placements as a standardized test is a fast-evolving choice for students to handle their college-related entrance concerns efficiently. Like, as an add-on perk to reflect interest & understanding of a particular subject choice.
Our specifically funneled AP tutors ensure full support to students with proven tutoring strategies that have already set the record straight by ensuring high success rates & helping candidates grow at their best potential. Get ready to get inspired with a whole new tutoring experience guaranteeing exceptional results.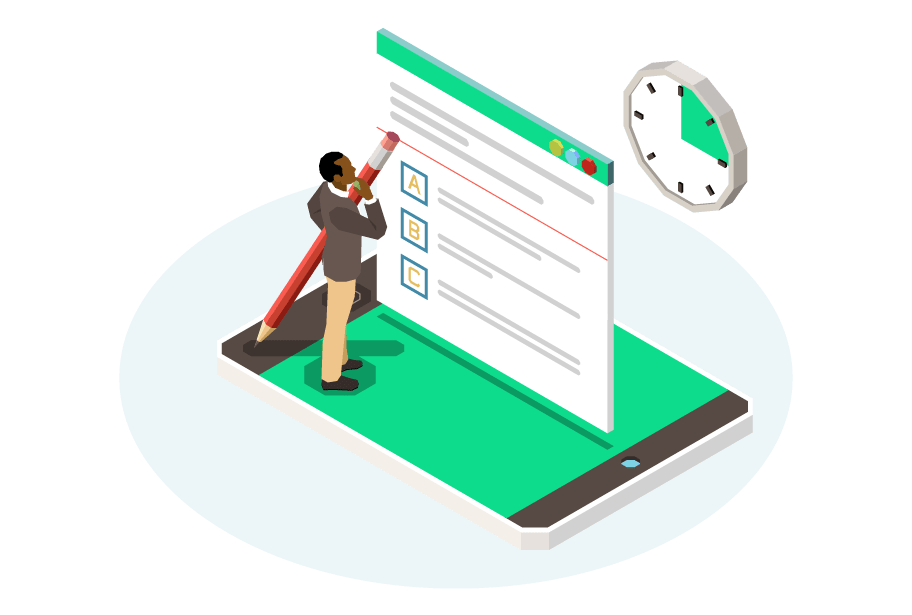 Why Do Students Choose APs?
Missing out on a chance that helps you set foot on your dream campus doesn't seem apt, right? Your AP score fetch you the much-needed advantage over other applicants in the entrance procedure.
University Ready Profiles
Research proves that AP students are better prepared for university. We agree! They're more likely to develop the right skills, get familiar with the environment, & stand out with college-ready proficiency.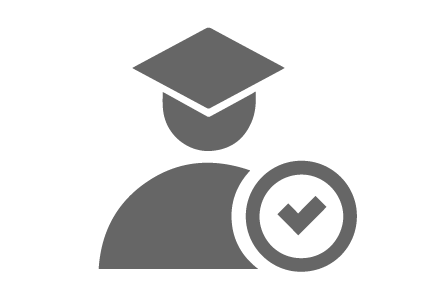 Display Subject Proifiency
Taking AP exams allows students to study a subject in depth which leads to developing full competency in the discipline. Discovering your ideal career path in the due process helps find the right path moving ahead.
Unique College Application
Your AP score transcripted in your college application automatically highlights a sense of commitment coming from you. This in turn boosts your chances of securing credit & placement from top universities.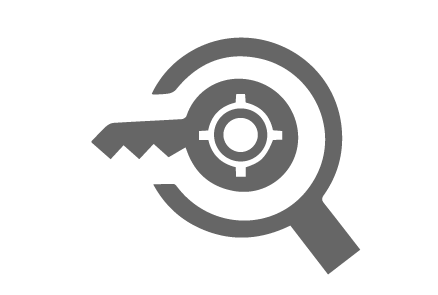 Testimonials
Learn What Our AP Students Have To Say
Excellent
4.9
★
★
★
★
★
Based on 57 reviews from
review us on
Faizan Baba
★★★★★
Response from the ownerHey Faizan, thank you for the 5-star rating! We appreciate your support and are glad to have met your expectations.
Palanivel Guruswamy
★★★★★
I am happy to share my experience with Ignite Training Institute. My daughter recently achieved A* grades in Math, Physics, Chemistry & Biology. This wouldn't have happened without the effort & support from the institute. The teachers dedication, personalized attention, and their availability for any clarification have all contributed to her academic excellence. I extend my heartfelt thanks & appreciation to the institute & teachers.
Response from the ownerHey Palanivel, thank you so much for taking the time to share your experience with Ignite Training Institute! We are thrilled to hear about your daughter's outstanding achievement with A* grades in Math, Physics, Chemistry, and Biology. We are honored to have been a part of her educational journey.
Genesis Tech
★★★★★
I wanted to share my incredible experience with Ignite Training Institute! They have been absolutely amazing in coaching my son. The team there took a personal interest in his progress, helping him overcome challenges and building his confidence along the way. I highly recommend Ignite Training Institute to anyone looking for exceptional coaching. The teachers are outstanding and go the extra mile to provide individualized attention. Their dedication and support have made a remarkable difference in my son's educational journey.Keep up the great stuff, Ignite Training Institute! Your commitment to students' growth is truly commendable.
Response from the ownerHey Genesis, we are truly grateful for your heartfelt words and are delighted to hear about your incredible experience with Ignite Training Institute! It brings us immense joy to know that your son has benefited from our coaching, and we appreciate you taking the time to share your positive feedback.
Akanksha kumar
★★★★★
Miss Sadaf, I genuinely appreciate the help you had given me in such a short time due to my exam. You made me so much more confident for economics and i don't think it would have been that way without you. I enjoyed every class and the impact was nothing but positive for me. I am looking forward to hopefully resuming classes for next year with you!!
Response from the ownerHey Akanksha, thank you so much for your review! We're thrilled to hear about your positive experience with Ignite Training Institute and, in particular, with Miss Sadaf. It's fantastic to know that she could make a meaningful impact on your confidence in economics, especially in such a short time before your exam.
Nikhil Ramchandani
★★★★★
Response from the ownerHey Nikhil, thank you for your 5-star rating. We appreciate your support and are glad to have met your expectations!
Ben Dunatov
★★★★★
Great tutoring service! Perfect for struggling GCSE students.
Response from the ownerHey Ben, thank you so much for your positive feedback! We are thrilled to hear that you found our tutoring service to be great, especially for GCSE students. It's our mission to provide effective support.
Nevin Janil
★★★★★
Really great class
Response from the ownerGlad you found the class helpful. All the best for your exams!
Kovidh Verma
★★★★★
My teacher Miss Nidhi is a fantastic economic teacher, making sure the syllabus was covered and has gone through all the 15 past exam papers I did.
Response from the ownerThat's great to know, Kovidh! Good to see you put in the effort too
KABIR KOCHHAR
★★★★★
Ms. Nidhi Arora is one of the best Business and Economics teachers for the IB. She knows exactly what is coming on the syllabus and does an amazing job at helping her students. I have been working with ehr for the best part of my DP course so far, and I can say that whatever was hard to understand in school, Ms. Nidhi explained it to me within seconds. My grades have gone right up and I am on track for a great DP score all thanks to her.
Response from the ownerThank you for the words of appreciation, Kabir. The IBDP is indeed a challenging curriculum and glad you found the support you needed.
Motumbo
★★★★★
Really helpful teachers
Response from the ownerHappy to have helped, Exter!
sarah
★★★★★
i was struggling a lot in chemistry and these classes helped me so much i've never understood chemistry this well. she's an amazing teacher and explains the concepts very very well. definitely recommend!
Response from the ownerThat's great to know, Sarah! Thank you for the recommendation
Alizah
★★★★★
Been here for 3 years it was an amazing journey to be on academically and socially.Amazing vibe with the teachers.
Response from the ownerIt's not going to be the same without you Alizah! All of Team Ignite wishes you the very best always.
Insiya Hamid
★★★★☆
Ignite training institute is an adequate facility, the work ethic of which is worthy of its name. With hardworking qualified individuals such as Ms Manisha and Ms Nidhi, who are able to explain and teach complex topics in very simple and logical ways making it easy to understand. The managing and coordinating team is also very understanding and flexible according to the student's needs.
Response from the ownerAppreciate the positive comments Insiya. We look forward to helping you achieve your academic goals.
Arnav C
★★★★★
Ignite Live offers one of the most qualitative learning experiences. Being a student here has helped me build on the key concepts of learning. The teachers are always happy and ready to help at every step of the way. Ahzeb and Saif are also the most energetic coordinators whom are always making sure that each student is getting the best learning experience.
Response from the ownerThanks for the support, Arnav. The team is glad to be a part of your journey and look forward to helping you achieve your goals.
Sara Kerr
★★★★☆
really good tutoring sessions conducted. I'm a student going there myself and I really enjoy my Economics sessions with my tutor (Nidhi) who really gives good resources and explains/condenses concepts really well. Lots of past paper practice and she's very good at essay planning as well. Overall, I really enjoy the sessions I've been receiving here.
Response from the ownerHey Sara, thank you for sharing your positive experience! We're delighted to hear that you're enjoying your Economics sessions.
Cynthia Khalil
★★★★★
Chemistry teacher miss Flavy was one of the best blessings i have came across, she simplified the concept to meet my level of understanding and I couldn't be happier for her efforts and patience
Response from the ownerHey Cynthia, thank you for your kind words! We're thrilled to hear that Miss Flavy has made a positive impact on your learning experience.
shama
★★★★★
Provided good resources as well as good feedback during review for econ a-level, specifically Nidhi.
Response from the ownerHey Shama, thank you for your positive feedback! We're delighted to hear that you found our resources valuable & appreciate your review.
Yash Vipani
★★★★★
Riyad Bouarissa
★★★★☆
The business teacher, Nidhi Arora, deserves special recognition for her outstanding instruction and genuine concern for my success. She imparted comprehensive knowledge and equipped me with essential skills for my exams. Without her exceptional teaching abilities, the overall value of the institute would have been compromised. While the management and other aspects of the institute are satisfactory, it is Nidhi Arora who truly made a significant impact on my learning experience.
Shakira Jahan
★★★★★
The teachers are simply fantastic - each with their unique teaching style, yet all of them are incredibly skilled at what they do. I have learned so much from them, and I feel confident and well-prepared for my school to start. The teachers take classes in a very precise and organized manner, which really helps me to understand the topics and retain the information. I appreciate that they take the time to answer any questions and provide examples that clarify the concepts we are studying.Overall, I am extremely happy with your institution's quality of education. The teachers are knowledgeable, patient, and passionate about their subjects, making for a positive learning experience. Thank you so much:))Ms. Nidhi: I am doing IB Business with her and her knowledge and expertise in business terms is truly impressive, and she has an incredible talent for explaining complex concepts in a way that is easy to understand. I really appreciate the effort she puts into highlighting important topics, which helps me to prioritize my learning and focus on what's most important. Her use of real-life examples to demonstrate certain topics has been incredibly helpful and engaging and has made the content even more relatable and applicable to real-world scenarios.
shakira jahan
★★★★★
Ms. Namrata: I am doing IB Physics with her. She is truly an angel and a role model to me. Her in-depth knowledge of physics is truly incredible, and her passion for the subject shines through in everything she does in class. As a slow student, I really appreciate the effort she puts into making sure that I understand the concepts we are studying. She has a remarkable talent for explaining complex ideas in a way that is easy to understand, and she always takes the time to answer my questions and provide examples that clarify the material. Her enthusiasm for physics has inspired me to work harder and strive to become more like her. I really appreciate the way she challenges me to think critically and to develop my own understanding of the subject. Her question-and-answer skills are second to none, and I always feel supported and encouraged when I ask her for help. I feel incredibly fortunate to have the opportunity to learn from her. She is truly one of the best teachers I have ever had. Since the first class, she has been doing an excellent job. Her slow and steady approach to teaching, combined with her willingness to do recap sessions, has helped me to build a solid foundation in physics before my school starts.Ms. Anuja: I am doing IB English her. Her passion for the subject shines through in every lesson, and her dedication to my learning is truly inspiring. I appreciate that she always challenges me to go beyond the surface-level analysis of literature and encourages me to dive deeper into the text. Her feedback on my work is invaluable and has helped me improve my writing and critical thinking skills tremendously. I also love the variety of materials and resources she provides me with in class, and the way she introduces me to different English language techniques. I find it fascinating to learn about lexis, literary devices, and other techniques that I would not have been exposed to otherwise.She is such a positive and supportive teacher. In addition, she also exposes me to interesting texts and thought-provoking videos that have significantly improved my ability to analyze literature, transforming English from a once-boring subject to one of my favorites. Her teaching has definitely piqued my interest in English, and I'm seriously considering taking English HL because of her influence. She is a wonderful teacher and I feel very lucky to have her as my teacher.Mr. Naveed: I am doing IB Economics with him. As a first-time economics student, I was initially intimidated by the subject, but he has made it all so much easier to understand. His method of starting the first class by asking questions about the economy was such a brilliant way to engage me in the subject. I know I ended up asking a silly question, but he handled it so gracefully, and I appreciate his patience with me in the class. I have to say, I look forward to every class because of how interesting he makes the discussions. Every time the class ends, I am always surprised at how quickly time has flown by. His ability to make the subject matter relatable and interesting is commendable.His notes are also amazing! I love how organized the notes he makes every class, and they make studying so much more enjoyable. Thanks to him, I now understand how to draw graphs, what market failure is, the circular flow of income, the different economic systems, and so much more. I want him to know that because of his teaching, I feel so much more prepared for school, and I have recommended him to all of my friends who are studying economics. I think he should definitely do a Ph.D. in economics because he has so much knowledge to share.
omar bilal
★★★★★
Nidhi is a great tutor for economics as she covers the IB course in great detail and teaches her students units within the course. She has progressed my economics grade superbly.
maya alrawi
★★★★★
i'm an IB student and I had a great experience with my math tutor Abdul, he explained and taught math topics really well online. I used to only think that face to face was more effective than online tutoring, but I was ableto learn the same way online. I highly recommend Ignite institute for math tutoring with Abdul.
Nimit Dedhia
★★★★★
Highly recommend Ignite! My academic success is certainty a testament to their aim for excellence. The teaching provided was exceptional. The expertise and dedication made learning enjoyable and effective. The personalised approach tailored to my learning style was invaluable.
Response from the ownerThank you for the kind words, Nimit. We believe every student is unique and requires a customized approach. Glad that you found your fit with Ignite and we are confident of your success in academics and beyond.
Tamanna Iyyani
★★★★★
As a student that has completed my A-levels with Ignite, I can say that my experience with the teachers and faculty has been amazing. Ignite provided me with a supportive environment where I really benefitted learning from kind and passionate teachers. Overall, it was a place I could fully explore and excel in my academic pursuits and I believe has set me up well for university and my life ahead.
Response from the ownerDearest Tamanna, it's been a pleasure working with you over the last few years. Team Ignite is glad to be a part of your journey and we are confident your efforts will translate to immense success in academics and beyond!
What Is An AP Exam?
APs or Advanced Placements are standardized subject-based tests administered by the College Board. They are taken by high school students who follow the American Curriculum & typically take a number of exams in Grades 10, 11, & 12.
What Is The Difference Between A Levels & AP?
A-levels are subject-specific exams that test knowledge acquired in secondary school when following the British Curriculum & while AP courses also offer a range of subjects, the exams are optional for students who pursue the American High School Diploma. A-levels are scored on an A*-E grading system, while AP exams are scored on a 1-5 scale & there are other differences when it comes to subject offerings & exam patterns.
How To Register For AP Exams?
To register for AP exams, create or log in to your College Board account, select the exams you want to take, indicate the schools you want your scores sent to, pay the exam fees or submit a fee waiver form, & bring your confirmation page to your AP coordinator to complete your registration. While you can also take the exams as a private candidate the enrollment is done through an AP-recognized school.
What Is AP Seminar Exam?
The AP Seminar exam is a two-part exam that assesses students' ability to conduct research, evaluate sources, & make evidence-based arguments. The exam includes a written task & a presentation & defense of that task to a panel of evaluators.
How Can Ignite Support You As The Best AP Tutors In Dubai?
Ignite Training Institute can support you as the best AP tutors in Dubai by providing comprehensive & personalized tutoring services. Our experienced tutors are experts in their respective fields & have a deep understanding of the AP curriculum. to help students excel at AP exams.
Does Ignite Offer A Trial Class For Advanced Placements Subjects?
When Does The New AP Batch At Ignite's Training Institute Start?
The new batch for AP exams 2024 at Ignite's Training Institute starts on 15th Aug 2023.
How Long Is The Duration Of The AP Training Program?
The duration of the AP training program is typically 10 months – 5th August 2023 – 15th May 2024.